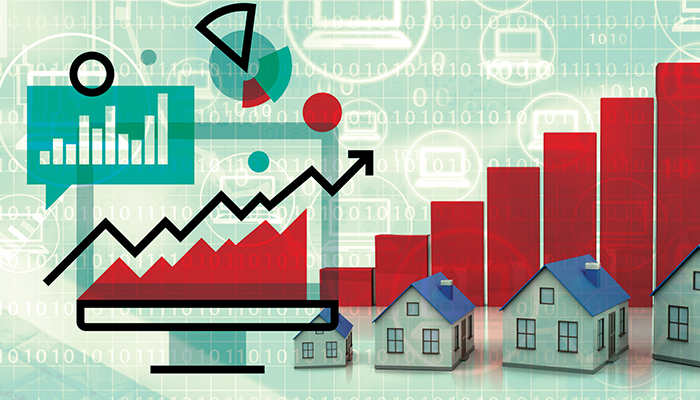 By: Richard Rutigliano, PriMedia Inc.
EDITOR'S NOTE: In the conclusion of our two-part series on search engine marketing via Google, we look at how marketers can use Google Analytics to improve the performance of online assets.
For energy marketers and home comfort providers, it's all about your website. When Yodle surveyed 6,000 consumers in 2015 about what they want from local companies, consumers expressed a surprisingly strong desire for improved websites. In fact, 67 percent of respondents answered "yes" when asked if they wanted local companies to maintain better websites, which is more than said "yes" to offering more competitive pricing (54 percent), special deals and offers (49 percent), and even improved customer service focus (45 percent).
Just how important is the online environment? The analytics firm comScore reported last June that shoppers now make 51 percent of their purchases online, compared to 48 percent in 2015 and 47 percent in 2014. "For the first time ever, shoppers are going to the web for most of their purchases," Fortune wrote in reporting on the survey.
The message could not be clearer. An energy supplier's online presence essentially defines the company in the customer's mind. They expect you to deliver their fuel reliably. They expect you to provide great equipment service and to respond when the heat goes out. Simply doing your job well is not enough to move the needle. You can gain a customer here and there through word of mouth, but the most reliable way to attract new business is with a high-performing website and a powerful online presence that drives traffic to it.
How Is Your Website Performing?
A great website is much, much more than a pretty design. Visual appeal is crucial, make no mistake, but you have to go way beyond mere visual appeal to turn heads in 2017, as we'll explore below.
First, though, let's talk quality control. As energy marketers and HVAC contractors commit the bulk of their marketing budgets to the Web, it is essential to optimize the performance of online endeavors. The most popular mechanism for tracking web presence performance is Google Analytics, which provides a powerful toolset for evaluation. Analytics measures basic user behaviors, which are actually quite simple to define, then uses the data to express complex metrics. With a solid grasp of how to manage and read those metrics, marketers can gain a clear understanding of performance of the website itself and the online campaigns that support it.
Analytics measures user actions such as page views, time on page, number of sessions, bounce rates and how visitors reached a website. It also collects available information about site visitors and parses all this data into the following reports — and many more — that answer essential questions.
Audience Reports: Demographic information about visitors to your website, including age, gender, location and interests. The data is gathered from resources such as browser cookies and shared online advertising services. Acquisition Reports: Analytics tracks a user's last URL visited, enabling a marketer to see how users arrived at their site. Behavior Reports: The top entry pages to your site, the most visited pages, the most exited pages, the speed with which pages load, and more.
Conversion Reports: One of the most useful tools in Google Analytics is Goals. You can use Analytics to define Goals that match desired visitor actions and then measure progress on the Goals. Goals can be anything from placing an order for fuel or service to simply visiting more than two pages on the site, so you can track website performance at all levels.
The Building Blocks
Let's inventory the online essentials and extras and then look at how Google Analytics can help a company improve online performance. The 10 building blocks of a highly effective website are as follows.
Attractive, responsive design. Build a website with sensible navigation that works as well on mobile devices as it does on desktop and laptop computers.
Account access. Give customers the access they expect to their own account information. Work with your online marketing specialists and your back-office software provider to build a secure, functional portal where customers can view delivery history, budget plan status, upcoming appointments and more.
Ordering. Install self-service applications that enable customers to place fuel orders online. New customers are apt to come looking for a new fuel supplier when they are due for a refill, and they typically want to place the order online immediately. Companies that accommodate them get their business.
Scheduling. As with fuel ordering, companies that enable online scheduling put themselves in line to win more business.
Payment options. Consumers love to buy online, and many are willing to use auto-pay to simplify their lives and avoid missing a payment. When you make it simple for customers to pay the way they prefer to, you fit the profile they are seeking.
Program enrollment. Customers make a strong commitment to a company when they choose any combination of price protection, budget plan and service plan contracts. In a world where customer loyalty is in scarce supply, it is essential to deploy applications that enable an online buyer to enroll in your contracted programs any time of day without even making a phone call.
Loyalty rewards. A loyalty program is a great way to reward customers, and when you offer an online redemption portal, customers have reason to periodically return to the site, where you can market to them.
Billing choice. Many customers have moved beyond mail, and they like companies that make it easy for them to choose paperless billing. Give them the option on your website.
Text messaging. Consumers love companies that make effective use of text messaging for bill paying and important notifications, such as appointment reminders. It makes sense to deploy a text messaging program that makes it easy for consumers to sign up and adjust their notification options.
Reviews. Yelp, Angie's List and other review sites have trained consumers to rely on each other for feedback about local companies. Every energy marketing website should have a section for reviews and/or testimonials that prospects can use to gain confidence in the company.
Beyond the Website
The website forms the core of your online presence, and to attract the best prospects you need effective online and offline campaigns, including the following options:
Online advertising. Many marketers are making aggressive use of digital marketing options, from search engine advertising (like Google Adwords) to digital display, remarketing and programmatic advertising campaigns. The ads generally drive customers to specially designed landing pages that become their entry point to the company website.
Social media advertising. Facebook can be an excellent advertising venue for home comfort and related home services. Social media campaigns are often connected to blogs and landing pages.
Online directories and review sites. A strong, consistent presence across online directories and review sites is essential for high search rankings, and provides more avenues for customers to find you and read reviews.
Set Goals and Track Results
Google Analytics can provide great insight into website performance. For analysis that gets to the heart of the matter, set up "Goals" for your website and keep a close eye on the conversion rates.
For example, you can establish a company goal of adding 100 fuel accounts between now and December. You can choose to use digital advertising to drive customers to your site and set a destination goal in Google Analytics that is converted anytime a new customer places their first fuel order online.
The service allows you to define a sales funnel leading to the destination. For new fuel customers, this might include a landing page, a reviews page, and a page where customers place their orders. Google Analytics' Goal Flow and Funnel reports can tell you exactly how many visitors are hitting your landing page, how many are advancing to the order page, and how many are placing an order. That information gives you excellent data for evaluating your advertising materials, your landing page and your purchase page. If the landing page is getting insufficient traffic, you can adjust your ad bid for higher placement in the search results, increase your ad budget, or rewrite the copy to include a more compelling offer. If, on the other hand, the landing page numbers are satisfactory, but conversions are too low, you can examine the sales funnel data in Analytics to see where customers are dropping out and make adjustments on the website.
Marketers can use Goals to learn a lot about how their marketing is working with both current customers and prospects. If you introduce a new product or service and announce it to current customers in both printed newsletters and email promotions, you can create a special offer and specific URL for the landing page. You can map a funnel in Analytics from the landing page to the conversion page to find out how many people went online to check out the offer, where they went from the landing page, and how many placed an order or requested more information.
How Am I Doing?
Google Analytics can also help you see how different website areas are functioning. If your site has strong self-service functionality, you can use reports to see if customers are behaving the way you hope. Are they using the site to sign up for budget plans, service contracts or price protection? When you promote a program in newsletters and e-blasts, what sort of traffic do you see in those areas? If the data identifies pages with high exit numbers, you can adjust the page layout and copy, or test a new version of the page.
Analytics can also help you evaluate your marketing campaigns. You can use Google Analytics Acquisitions reports to determine which advertising venues and ad versions are delivering traffic to the site most effectively. As customers become increasingly reliant on the internet for managing their local business relationships, energy marketers need to upgrade their websites and overall web presence. Great online performance requires frequent evaluation and analysis, and a tool like Google Analytics can deliver the powerful insights you need.
As a Google-certified agency, PriMedia can help you use Google Analytics to evaluate and improve the performance of your website and web presence. To find out how we can help your company, please give me a call at 800-796-3342 or email me at rrutigliano@primediany.com.